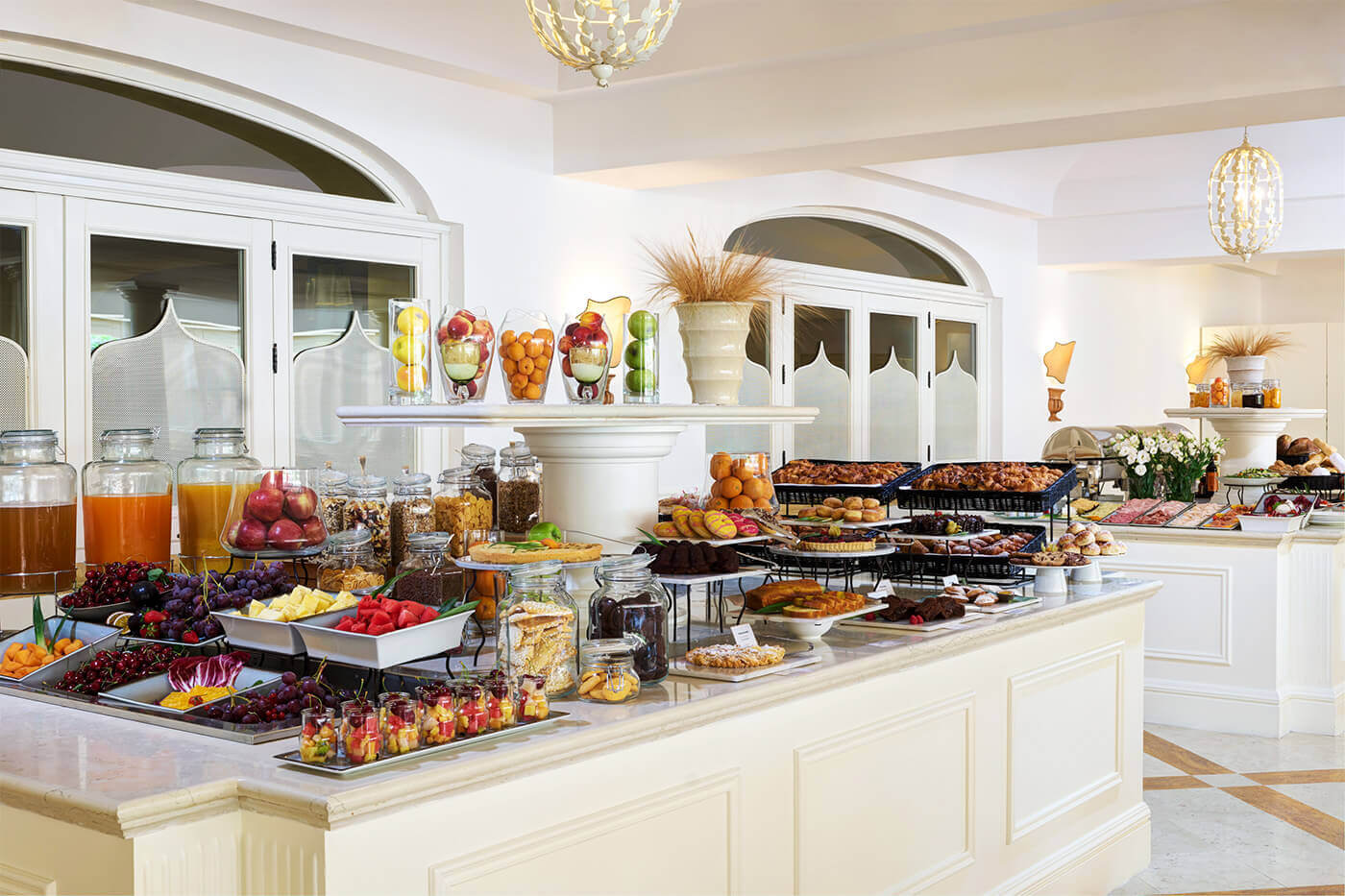 Waking up in full Almar Style
Breakfast
Your Good morning
Almar delights you every morning with its abundant breakfast buffet, served on the outdoor terrace of AquaMadre Restaurant on breezy and sunny summer mornings or in the bright glass and antiqued marble room.
Breakfast is a pure moment of relaxation. Homemade cakes, plenty of fresh fruit, a wide variety of breads and baked goods, fresh juices and the aroma of coffee are just a small selection of what is displayed on the buffet.
You can also choose your favorite omelet from the extensive "à la Carte menu", made-to-order by the Chefs, or savor fluffy pancakes or salmon served on slices of Castelvetrano bread with wild fennel sauce.
A true sensory journey to help you start the day with enthusiasm and energy.
OPENING HOURS:
7.30 am – 10.30 am