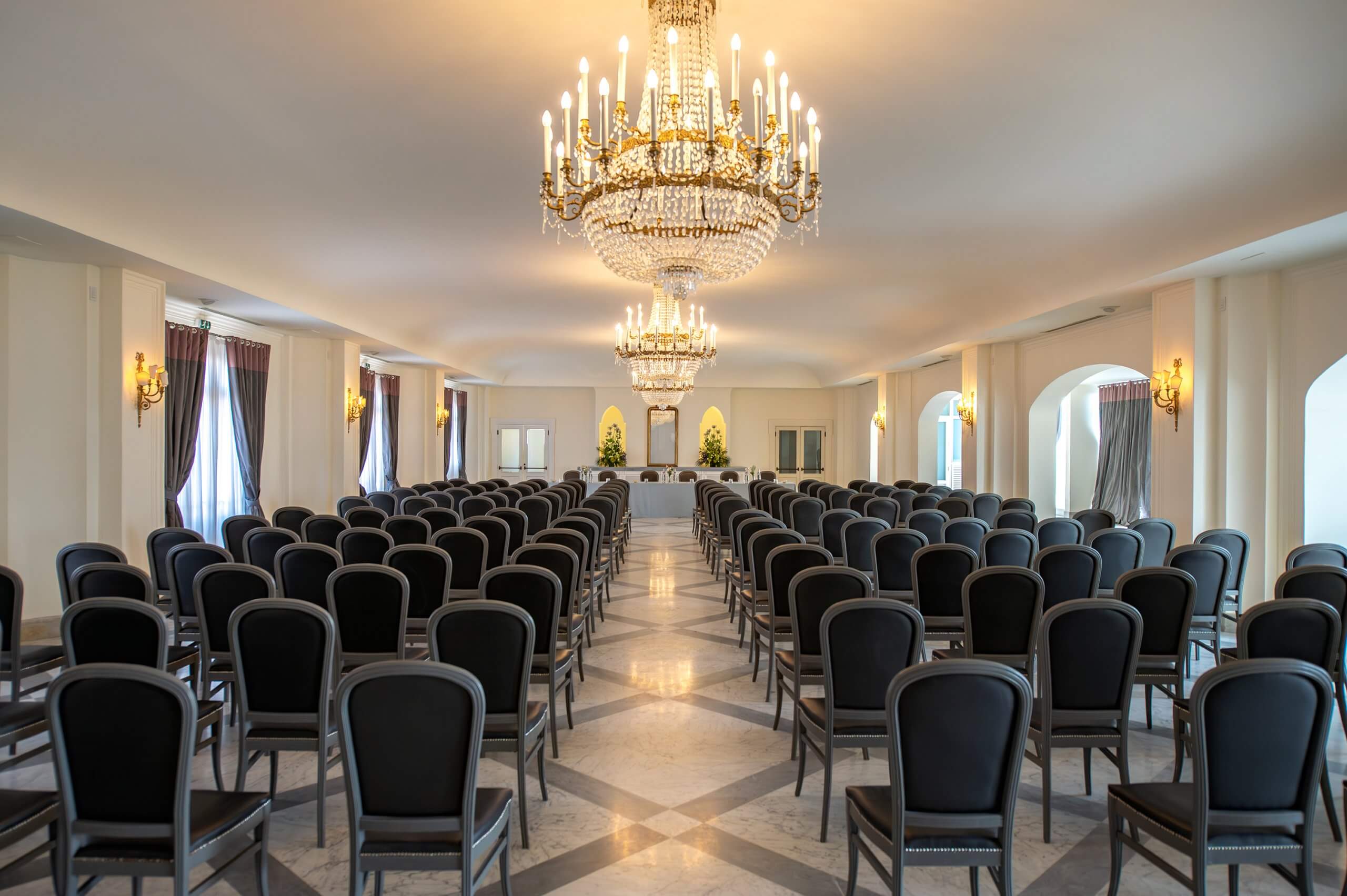 The event tailored for you
MEETING & WEDDINGS
A unique setting for
an
unforgettable event
BUSINESS & PRIVATE EVENTS
The famous nineteenth-century villa "Fontanasalsa", a tribute to Costanza d'Altavilla, mother of Emperor Frederick II, closed the Resort, was former summer residence of some of the most important families of the time and now one of the most evocative beams of Western Sicily.
Enchanting facility of about 2000 square meters, which is accessed along an important avenue shaded by centuries-old Magnolias and Eucalyptus trees.
The luxuriant mediterranean garden of the Resort, the 8 meeting rooms and the 3 F&B Outlets are the ideal locations for elegant and unforgettable weddings, high fashion shows, car presentations or important conferences in an almost fairytale setting.
The resort's catering service is also available for complete event and meeting planning, and offers customized menus with typical Sicilian flavors and tailor-made solutions.
"The difference between something good and something great is attention to detail." (Charles R Swindoll)
"Comfort is the most beautiful gift of nature" (Nicolas Chamfort)
"Class, dignity and elegance will never be out of fashion." (Unknown)
"The biggest adventure you can ever take is to live the life of your dreams." (Oprah Winfrey)
"If we chase perfection we can catch excellence." (Vince Lombardi)
"Good food is the foundation of true happiness." (Auguste Escoffier)
"Food is one of life's greatest joys." (Jamie Oliver)
---
---
Meeting

Spaces
Composed of 8 different halls and Meeting Rooms and a suggestive central square, The Mice area at Almar Giardino di Costanza has a maximum capacity of about 900 people.
Systems, equipment and services can naturally be implemented and customized upon request to meet the client's specific requirements in an efficient and effective manner, for a truly tailor-made event.
Custom
Weddings
The elegance of the internal and external spaces, the refined gastronomic proposal and the expert wedding planner available to the spouses make Almar Giardino di Costanza Resort & Spa the perfect place for dream weddings in an almost fairytale setting.
Different locations for different times of day in eclectic and exclusive spaces, where guests can immerse themselves in a Sicilian culinary journey, making the most beautiful day of their life unforgettable.