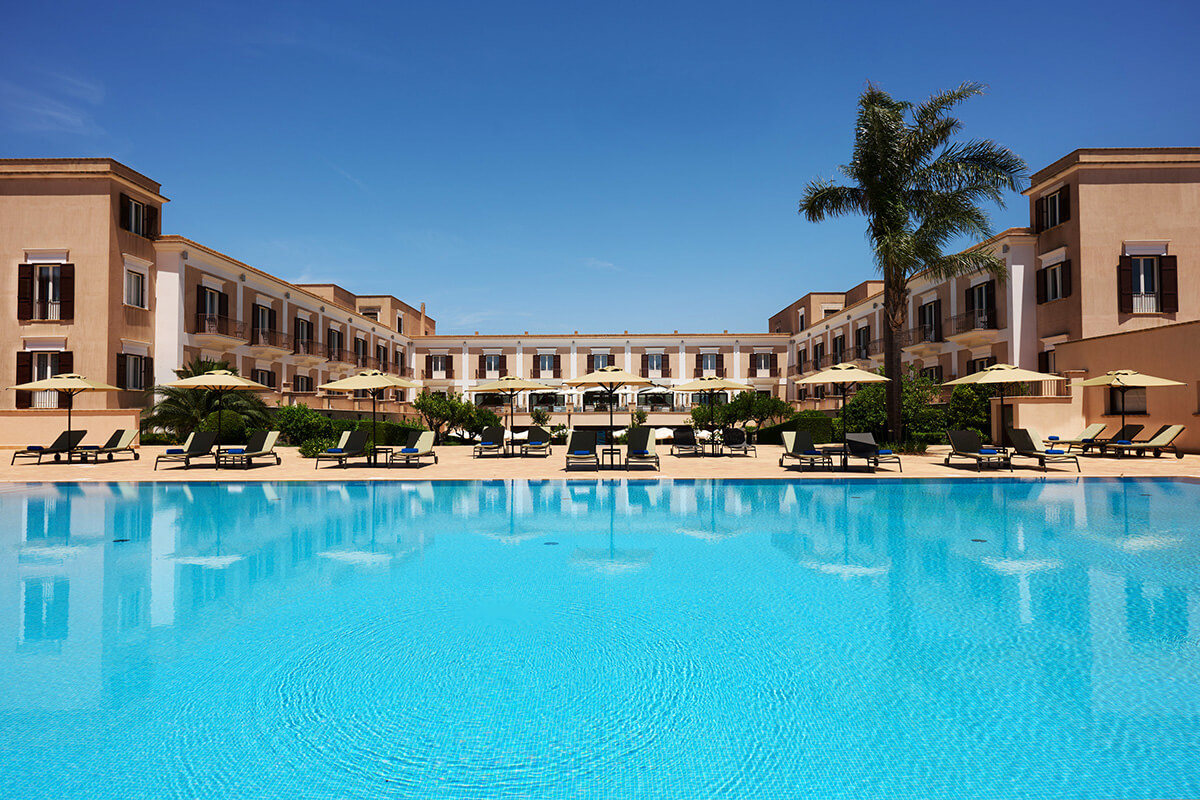 5 star Resort & Spa
Almar Giardino di Costanza
Thoughts, scents and colors.
Located in the immediate vicinity of the marvelous coasts of western Sicily, a few kilometers from the enchanting and picturesque town of Mazara del Vallo, and a short distance from some of the most beautiful Sicilian wonders, such as the ancient salt pans of Marsala or the famous archaeological sites of Selinunte, Almar Giardino di Costanza Resort & Spa represents the union between modernity and Western customs with influences of an international nature.
We are committed every day to pay attention to customer requests and to improve the quality standards of the services offered.
Our Team personalizes each stay and accompanies our Guests in an Almar experience that reflects their needs.
"A landscape is a state of mind." (Henri Frédéric Amiel)
"I find my happiness where the sun shines." (Unknown)
"Style is a way to say who you are without having to speak." (Rachel Zoe)
"Cheers to life and to those who always know how to smile." (Unknown)
"A landscape is a state of mind." (Henri Frédéric Amiel)
"The difference between something good and something great is attention to detail." (Charles R. Swindoll)
"Looking at the beauty of nature is the first step in purifying the mind." (Amit Ray)
"The mind is never more highly gratified than in contemplating a natural landscape." (Henry Home)
"When you leave a good place, you take it with you wherever you go." (Alexandra Stoddard)
"Eternity is the sea mixed with the sun." (Arthur Rimbaud)
---
---
Where

We Are

The Resort is located on the western coast of Sicily – in the most authentic and traditional area of ​​the island – among vast estates, large expanses of vineyards, paradisiacal beaches, nature reserves yet to be discovered and historic towns ready to be immortalized in a photographic shot.
An area that offers a wide range of services and numerous opportunities for recreation and relaxation, while constantly maintaining a close relationship with nature.

A few km from our luxury resort you can reach the historic town of Mazara del Vallo, where shops, entertainment venues and the seafront enliven and animate the city. Also known as "The City of 100 churches" it allows you to easily reach the Gorghi Tonghi reserve, suggestive for nature walks and freshwater lakes, or the Satyr museum, a famous archaeological museum, emblem of Mediterranean beauty.

In the surroundings of the Resort, for sea lovers, there are several beaches where you can relax and admire the crystal clear water of the West coast. Tonnarella, Capo Feto, Tre Fontane, Memfi are just a few examples of beaches that can be easily reached from our Resort.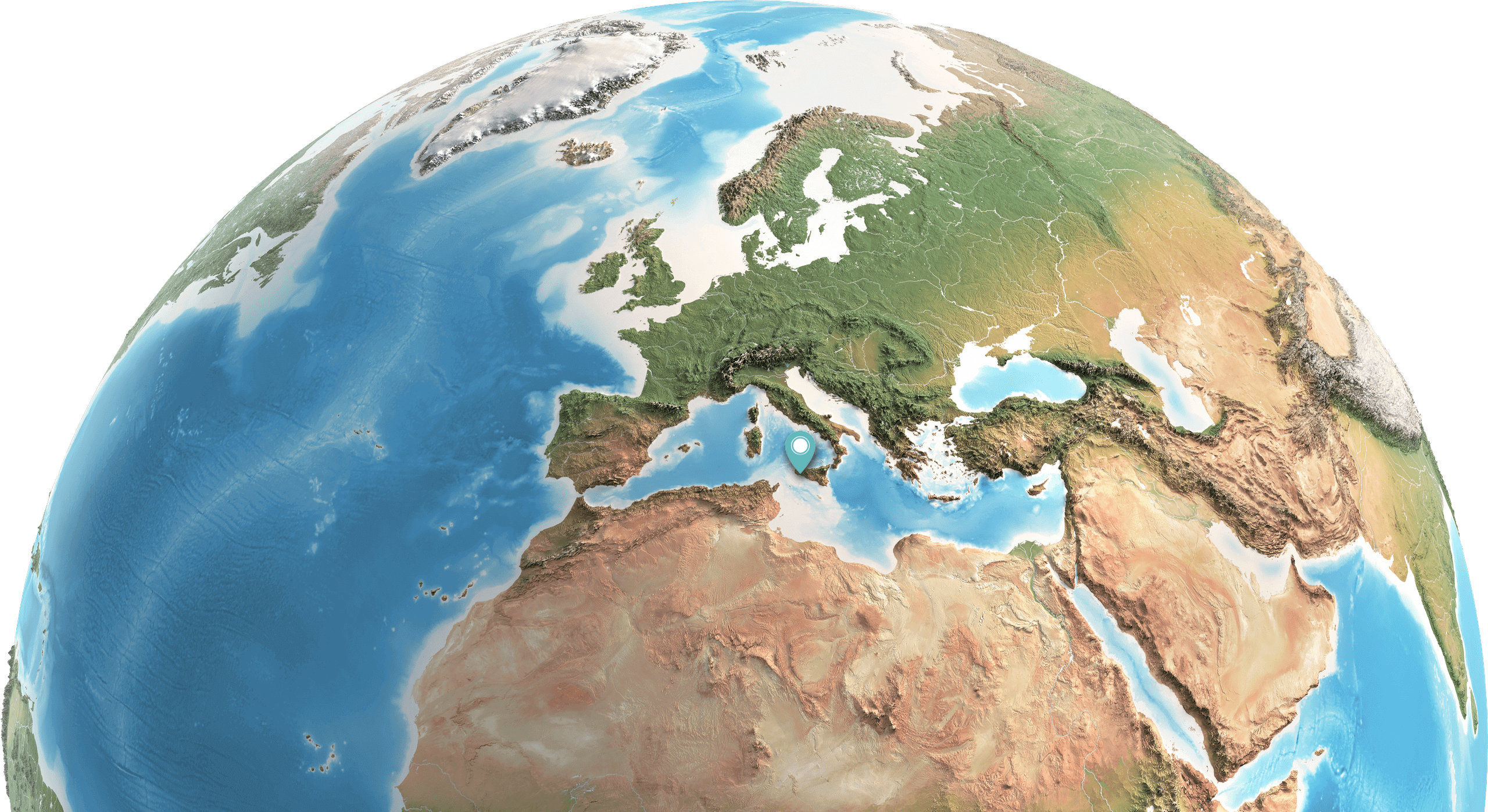 Almar Giardino di Costanza Resort & Spa can be easily reached by car from the A29 and E90 motorways by following the signs for Mazara del Vallo or by setting the following GPS coordinates 37.71666, 12.64719.
The main Airport for reaching Almar Giardino di Costanza Resort & Spa is Palermo Falcone e Borsellino Airport, which is approximately 110 km away.
42 from the Resort there is the seasonal Airport Vincenzo Florio Trapani Birgi Airport. Both can be reached by taxi or with a private transfer organized through our Resort.
Our Team is pleased to offer its guests car rental and private taxi services.
Please contact us for more information and we will be happy to help arrange your transfers.
Exclusive

Services
Almar Giardino di Costanza Resort & Spa is an exclusive haven of privacy and relaxation for the most discerning Guests.
Art of hospitality, excellent service and elegant surroundings epitomize the soul of the resort, a place where you can rediscover your inner balance, where the journey becomes experience. A hospitality culture with extreme focus on guests' needs, enhanced by the genuine smiles of our Staff, the quality of services and our attention to detail.