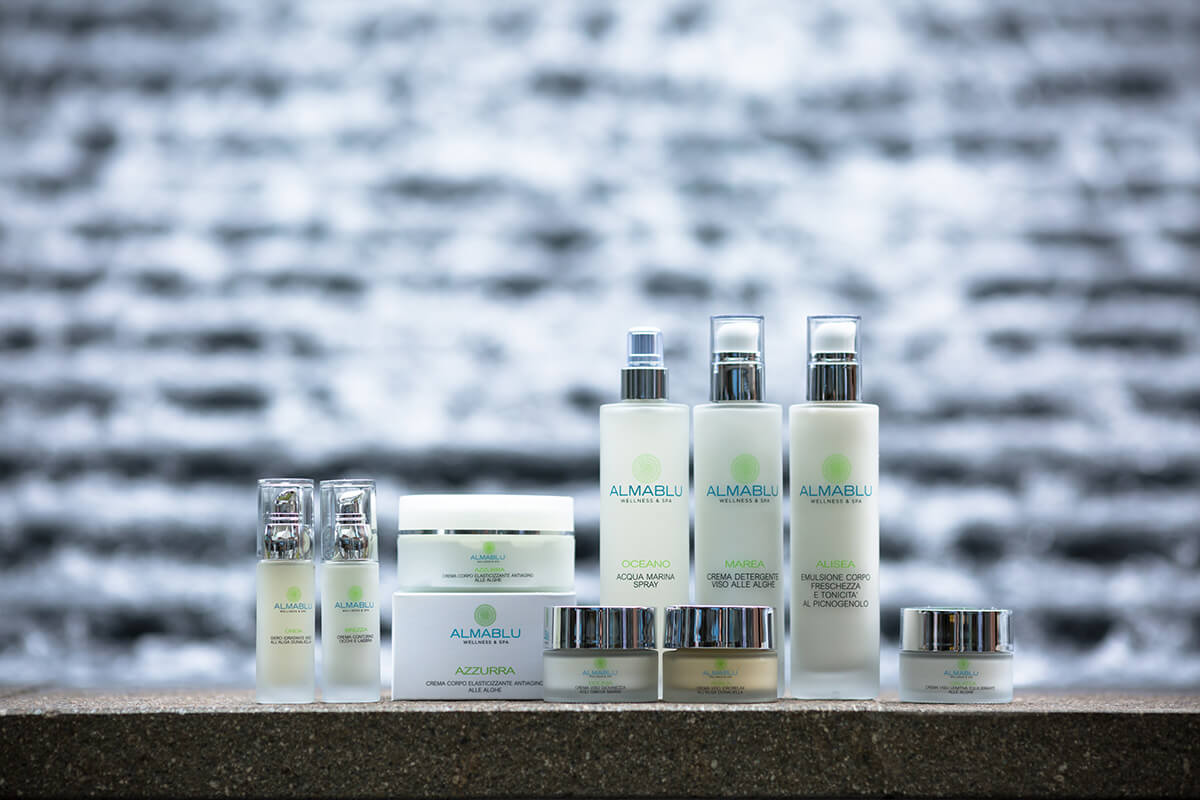 Almablu Product Line
ALMABLUSKINCARE
Signature

Products
The Almablu Skincare Cosmetic Line, specially designed and created by experts for Almablu Spa, combines top quality active ingredients with exclusive textures for incredible results on every skin type.
Advanced biocosmetic formulations designed to maximise comfort, results, and safety for all skin types. The textures, aromas, and smoothness of each face and body cosmetic product, were created to capture the senses and transform simple daily gestures into true rituals of well-being, which can be experienced exclusively in our Spa.
Developed in collaboration with one of the most renowned Italian cosmetic companies committed to researching and producing first-class cosmetics, the Almablu skincare products ensures reliability and long-lasting results even in everyday use.
Inspired by the sea and formulated with natural seaweed and plant extracts, the Almablu Cosmetic Line comprises a wide range of exceptional products for the face and body.
Broom is the signature scent of the Almablu product line.
Summer plant par excellence, its fragrance evokes the sea, and its golden petals are reminiscent of the sun's rays. Delicate, pleasant, and fresh, it is the olfactory symbol that identifies all Almablu products.
Since every individual is unique, our team of experts at Almablu can recommend the most suitable products for each skin type, for an experience of effective and personalized beauty to be enjoyed day after day.